The afternoon began the way many afternoons begin, with subterranean fairies taking their armless young out for a walk,
and invisible parents carrying toddlers.
I was up bright and early, that is before dark.
"Come on," Mom said. "Come sit down to eat with me."
"I'm not like you," I reminded her. "I don't eat food."
"Then come sit down at the table and drink blood or whatever it is you do."
All right. I pulled a drink box of blood out of the fridge and sat down at the table.
We caught up on gossip from the extended family.
My cousin Ben Caitlin and Peanut's oldest kid, has become a real shutterbug.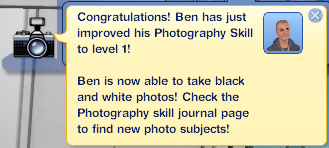 Uncle Randolph, Christof's husband, has really done well for himself.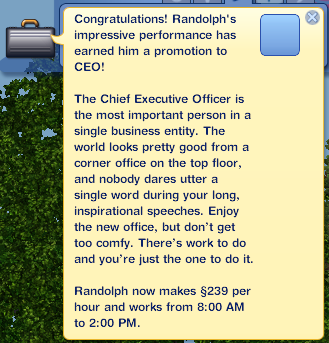 "How's the computer hacking going, Mom?"
"You have no idea weak firewalls are these days!" she ranted. "I can just walk into people's houses and take their data. Figuratively speaking."
Considering her last haul was §19, I thought she was exaggerating a bit.
"I was thinking of starting a garden," I said. "Maybe something in the basement so that I don't have to worry about the sunlight."
"I don't think there's enough space in this basement," Erin said. "We might have to think about moving. Maybe we could get a place with a swimming pool!"
"A swimming pool isn't exactly what I had in mind," I said. "I'm not much for fun in the sun. But perhaps if you take care of it."
"The real reason I wanted to talk to you," Erin said, "is about making a home. I miss the pitter patter of little feet. Aren't you going to find a nice sim and settle down?"
Moms are all the same, aren't they?
It wasn't the same as settling down, but I was missing someone's company.
I went upstairs for my phone and dialed her number.
"Jiao! I was wondering if you would like to go out for pizza. Well, you could eat pizza, and I could watch. Sure, I'll buy!"
She was game, so I headed out to the Aurora Skies shopping strip. I hoped my hat would help me against the sun for a little while at least.
I missed the big drama. As soon as I left, Imogen got home from school.
School sent home her report card to be signed. She got a "D" in, well, everything. Mom transformed into a vicious weremother.
She screamed at Imogen and sent her to her room to think about her priorities.
Helen must have known the explosion was coming. She stayed after school to hang out with the barista, Khaleed McClendon. I think she may have a bit of a thing for him.
At least, he's willing to listen to her complain about her family.
She came home when the drama was safely over.
Mom was outside, letting off her aggression by playing on the swing set.
After sunset, in the rain.
I guess that's just how she rolls.
Mikhail slept through the whole thing, I think.
Daisy and Minnie spent the time bonding. Cats never lose sight of their priorities.
While I was waiting for Jiao, I decided to check up on some of my consignments. The market for local gems seems to be pretty good.
The market for local gems seems to be pretty good.
I was caught by surprise when she walked through the door.
I jumped when I heard, "Hi Franklin!" behind me.
"Hello!" I said. "It's so nice to see your dramatic face again. I would ask you for a latte, but there's no machine here." I winked. I'm so suave sometimes.
"Oh, you didn't hear?" Jiao said. "I quit the amusement park coffee shop. I have a new job as a Test Subject!"

"Wow," I said. "Science is a big career change."
"It has great hours!" Jiao said. "I should have some time to go to the Fall Festival this year!"
"Anyway, it was nice seeing you! We should do this again sometime. Or maybe not. This was kind of boring."
"It is nice–" I began. "Wait. What?"
But she was already walking out the door.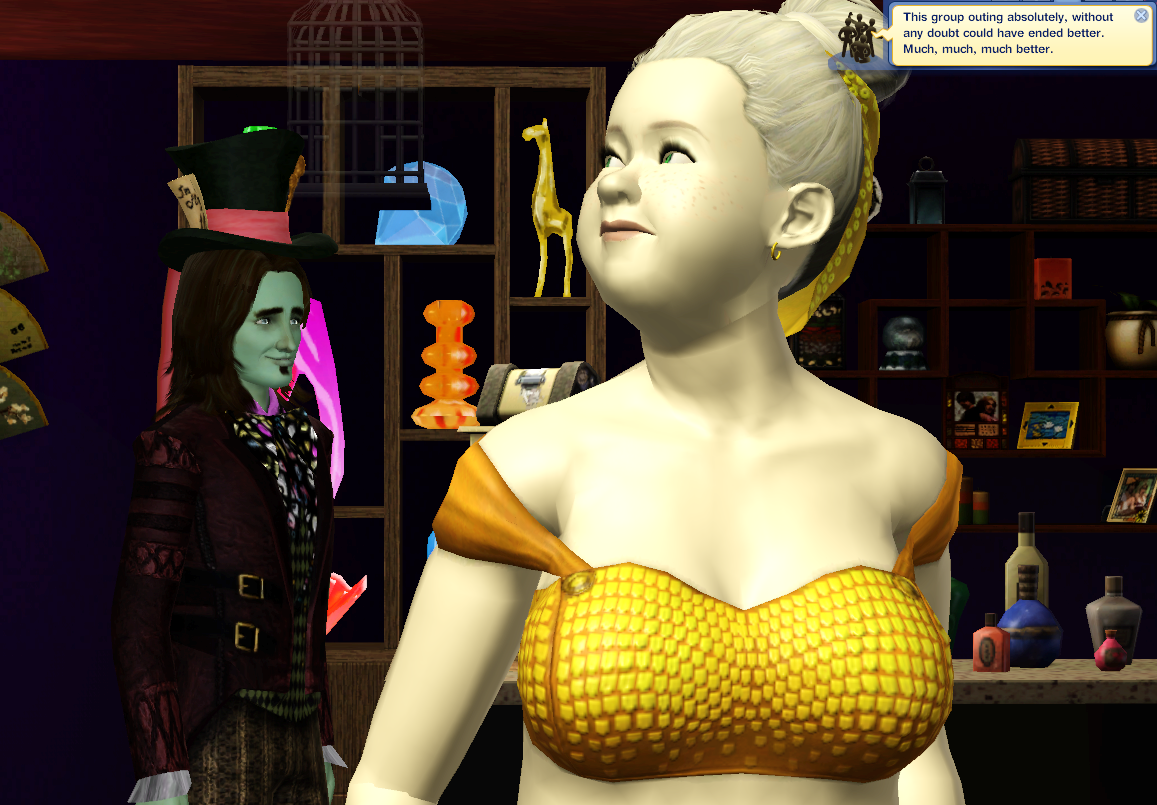 So much for going out for pizza.
I wondered what she was doing that was so important.
---
Yes, Jiao ditched Franklin to go go across town and play on a basketball court. I have no idea.
I used Franklin's wish as a chance better get to know Jiao. I moved her into town. If she's not the chosen mate, she'll at least be able to breed future mates.